Psycho-Linguistics
say something nice...
We transform the way companies communicate.
Using our unique blend of Psychology & Language, you can win hearts and minds.
And change the way customers FEEL about you.
Read More
Success Stories
Good communication across all your media channels
drives profitability and performance.
Psycho-Linguistics is guaranteed to have an impact on
your bottom line.
Read More
0
Improvement in Corporate Image
0
Complaints Resolved 1st Time
0
Customer Satisfaction with Correspondence
0
Fewer Complaints to Regulators
0
Reduction in Repeat Letters
Net Promoter Score
In a competitive market, satisfaction, loyalty, stickiness, are the heart of commercial success. When product and price are much the same, it's often how customers feel about an organisation that's the deciding factor.
Which is why Psycho-Linguistic know-how allows our clients to have the kind of conversations their customers find rewarding.
Read More
Average Call Handling Time
When a second off AHT can mean £1 million a year, AHT is a serious business.
The results opposite were recorded by one of our Blue Chip clients, which calculated calls at £26,000 per second. So the 47 second drop in AHT was worth just over £1.2 million. Improved AHT gives you extra time. And time is money.
Read More
Apr
May
Jun
Jul
Aug
Sep
Oct
Nov
Dec
651
628
630
622
605
601
604
617
604
Varience to prev. mon. (sec)
-22
2
-8
-16
-5
4
13
-13
Employee Engagement
Employee engagement is the foundation of all commercial success. With sophisticated agent profiling, our Clinical Psychologists make sure that the right people are in the right jobs. And once our Psychologists uncover latent talent, morale improves and performance skyrockets.
Read More
Why use us?
We enable our clients across the globe to produce confident, cost-effective corporate messages that have a significant impact on their bottom line.
We understand that words are a valuable commodity and that when coupled with psychological insight into human behaviour, they have the power to win hearts and minds.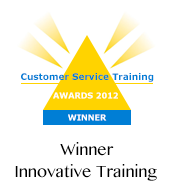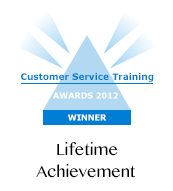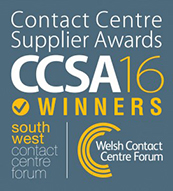 Read More
A soft answer turneth away wrath, but grievous words stir up anger.
12 word, Proverbs
Life, Liberty and the Pursuit of Happiness.
7 words, Declaration of Independence, 1766
I have a dream.
4 words, Martin Luther King, 1963
Contact Us
If you are interested in what we have to offer, contact us today, and let us help your business.
View our Packages
What We Do
Using T2's tried and tested techniques you can not only manage the content of your messages but people's emotional reactions to them. It's a strategy that's at the heart of personal and business success.
Our innovative linguistic and psychological strategies are guaranteed to:
Drive cultural change and transformation
Create a modern, dynamic communication strategy
Increase customer satisfaction and loyalty
Boost staff engagement & make you an employer of choice.
Contact us
Watch video
This is how we do it
1. Consultancy
Audits of corporate communication
Development of a corporate voice and brand messages
Corporate Style Guides.
2. Tailored Training Programmes
Call Centre Teams
Complaints Handlers
Customer Communication Advisors
Internal Communication Departments
Marketing Specialists
Webchat & Social Media Writers
3. Sustainability Projects
Bespoke follow-up workbooks
Posters, videos, kinaesthetic items
Individually designed games
Small research initiatives carried out by internal staff
4. Professional Writing Service
Professional out-sourced e-mails / letters
Reworked IVR messages
Re-written suites of template letters
Copywriting text
5. Psychological Counselling
Assessment of Executive Teams
Feedback on the behavioural strengths and weaknesses of Middle Managers
Individual profiles of delegates on developmental courses
Construction of behavioural questionnaires
Consultancy selection initiatives
Contact us
Watch video
Testimonials

'The training has been very well received and has noticeably contributed to improving the performance of staff who have attended to date.'
Chris Owens
Head of Group Customer Management
Lloyds Bank

'We've got the green light to drive Psycho-Linguistics throughout the remaining 14,000 staff in the organisation. The hard work starts here.'
Paul Winterburn
Service Excellence
Nationwide
'We've been working with T2UK since 2005 and we've had fantastic feedback from our staff about the courses, as well as compliments from customers about the quality of our letters... which is extremely important for a brand like Norwich Union. The support from T2UK has really helped us achieve our ambition.'
Gareth Bates
Customer Advocacy
Aviva

'The training delivered has been the most refreshing, engaging and relevant I have experienced in all my years in the customer service industry. I am sure it will make a huge difference to interactions with our customers.'
Jill Lomax
Head of Customer Services
Tfl Congestion Charging

'This course has made such a difference to the performance of the team, they feel so much more able to deal with complaints now.'
Claire Mulroy
Customer Services Manager
First Choice

'Psycho-Linguistics should be compulsory for all those who write to customers - before they start writing.'

'Universal feedback from our agents is that this is the best training they have ever had.'
James Walker
General Manager
British Gas
Our Success Says It All
'Good words are worth much and cost little.'
Harnessing the power of language means money spent on branding and PR pays dividends every time you send a letter, e-mail, text, or make a phone call.
Old & New Communication Styles
Contact us
Results that speak for themselves
Nowadays, NPS is often seen as the Holy Grail. An objective measure that tracks the performance of individuals, teams and Customer Services Divisions and compares them with best practice.
After a two day Psycho-Linguistics programmes,  clients have reported:
Individuals: NPS +36 in four days
Teams: NPS + 16 in two weeks
Call Centre: NPS + 17 in 7 months (1,200 seats)
Contact us
Happy Customers = Healthy Profits
Quality or quantity is an age-old dilemma – there's not a 'one-size fits all' formula for AHT. The human brain generally pays attention for about 10 minutes, so longer calls can be counter productive. But sometimes patient therapeutic listening can pay dividends.
The secret of success is educating agents to think like professional communicators, to keep the aim of the call in mind, and to flex for different personalities.
Shorter, snappier calls may well be what the young set want for their busy, busy, lives. But older, loyal customers often value the few well chosen words. It's fine balance between commercial imperatives, and customer needs.
Contact us
What our delegates say
It's made it easier to speak to customers, now that I've adapted my tone of voice.
Psycho-Linguistics has really helped me give our customers a more personal, friendly service.
Not only have we begun healing our relationship with our customers, but we've also strengthened our emotional and psychological trust in each other.
The Magic Words are great and our customers really love them too. It's really helped me when having those difficult conversations.
Contact us