Since it's been established that being clever is no longer enough, Emotional Intelligence has become the measurement used by 56% of major companies in the United States.
Global organisations have increased sales by 13% in ten months, have improved customer service, and influenced the performance and behaviour of employees.
In a recent study carried out by T2uk measuring the five characteristics of EI – self-awareness, emotional management, self-motivation, relationship management and emotional coaching – some interesting gender differences arose in a sample of 900 males and females.
Females in contact centres in different parts of the UK seem to be more self-aware of their image, physical presence and energy levels; whilst males are more practical, logical and not so concerned about their feelings.
This has significant implications for the recruitment selection and training of call centre agents.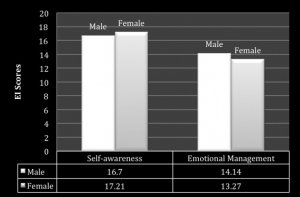 Back to Blog